Running a business is a lot of work. There are so many moving parts that at times it becomes overwhelming staying organized is key to growing my business and not losing my sanity in the process!
---
Here are 6 free tools I use to make my life soooooo much easier!
ASANA – Project Management

Calendly – Online Bookings

Later – Social Media Management (scheduling all my posts in advance!)

Canva – Graphic Design

MailChimp – Newsletters, e-courses, and gathering email contacts

Grammarly – Editing (no more typos and run-on sentences!)
---
This free project management software is the foundation of my organizational structure. It is the first window that pops up when I open my browser. I use it to manage all of my tasks and deadlines, to create my marketing and content calendars, to onboard and offboard clients and projects and more. It also syncs my tasks to my iCal and to my time tracking and invoicing app. I would be lost without it!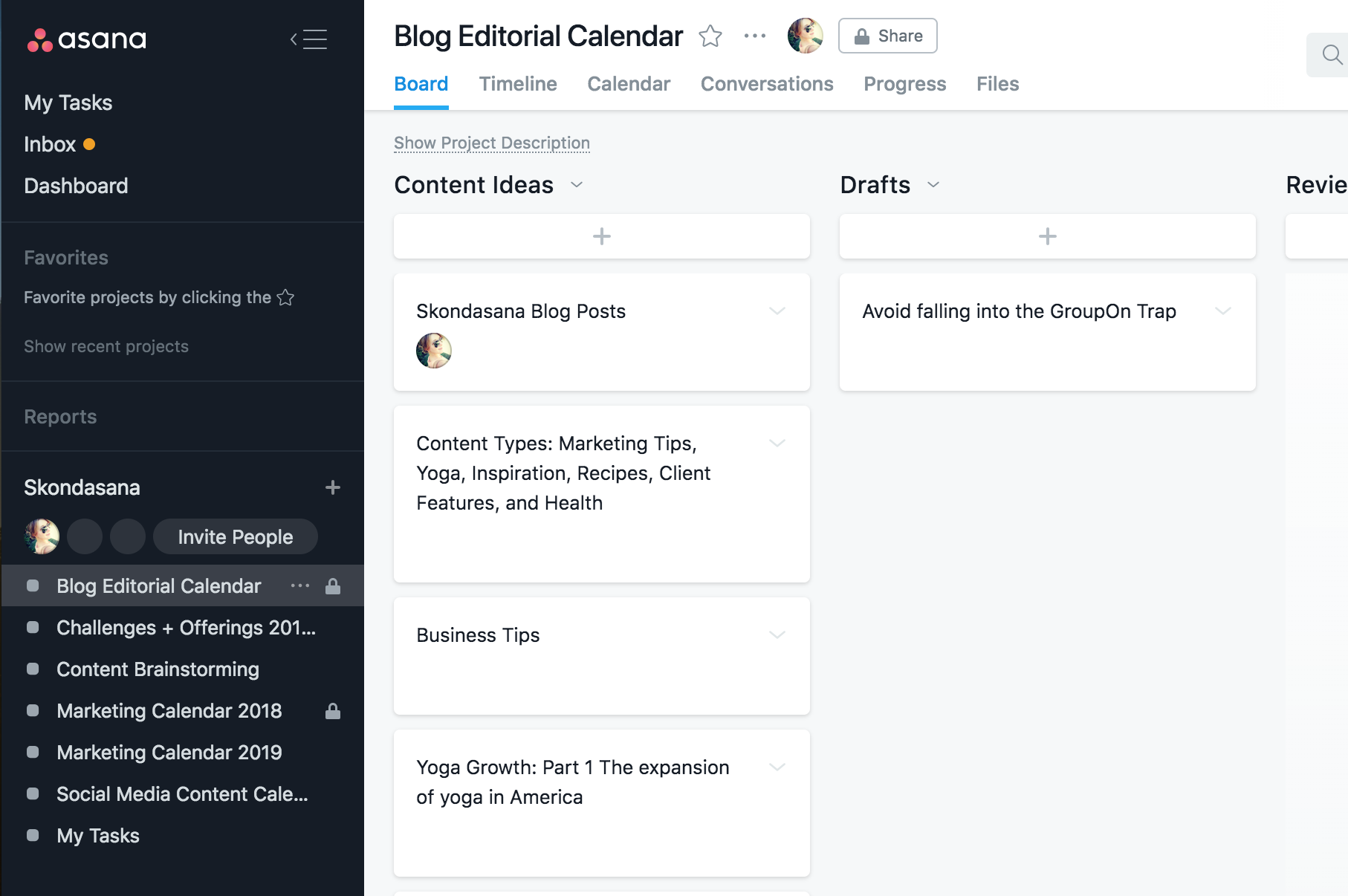 ---
Social Media Management: Later 
I recently stumbled across this app. While not as robust as some of the other social media management tools on the marketing, this one is super simple to use and FREE. It works with Facebook, Twiter, Pinterest, and Instagram. It limits you to 30 scheduled posts per month, per channel, but it is FREE. It's perfect for individuals and small businesses who don't want or need the higher functioning platforms.
---
Email Marketing + Contact Management: MailChimp 
I've been using MailChimp for 5+ years and I will tell you that they have done some amazing upgrades to this platform. I manage my different email lists and have my automation emails set up for various programs and projects. Almost all of my clients use this to manage their email lists and send newsletters.
Another free app that I love. I use this to manage my calendar. I set open appointment times for client calls. Clients can log on to the dashboard and see open time slots for the coming weeks. It also syncs with my iCal and will block out time slots if I have something else scheduled. Clients can log on, schedule, and reschedule their appointments. This has been HUGELY helpful in avoiding double-booking, especially during my peak business seasons. If someone cancels and reschedules it automatically changes it on all of my calendars! It saves me hours of back and forth emails each week.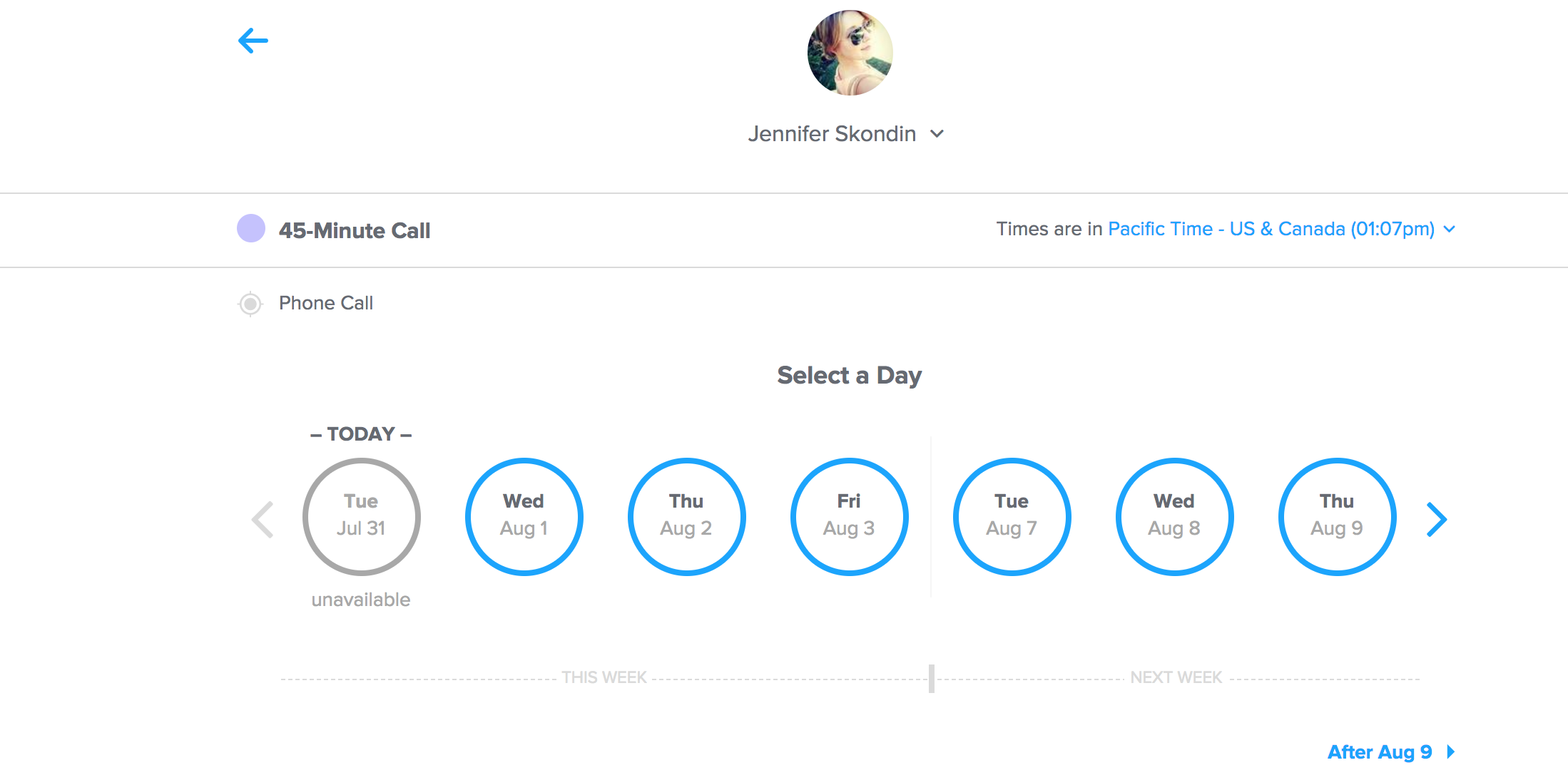 ---
While some design projects require the heavy lifting of Photoshop and Illustrator, simple graphics for social media can be produced quickly and professionally using the Canva design platform. A lot of my clients will have me set up branded templates on Canva and then they create each individual post themselves.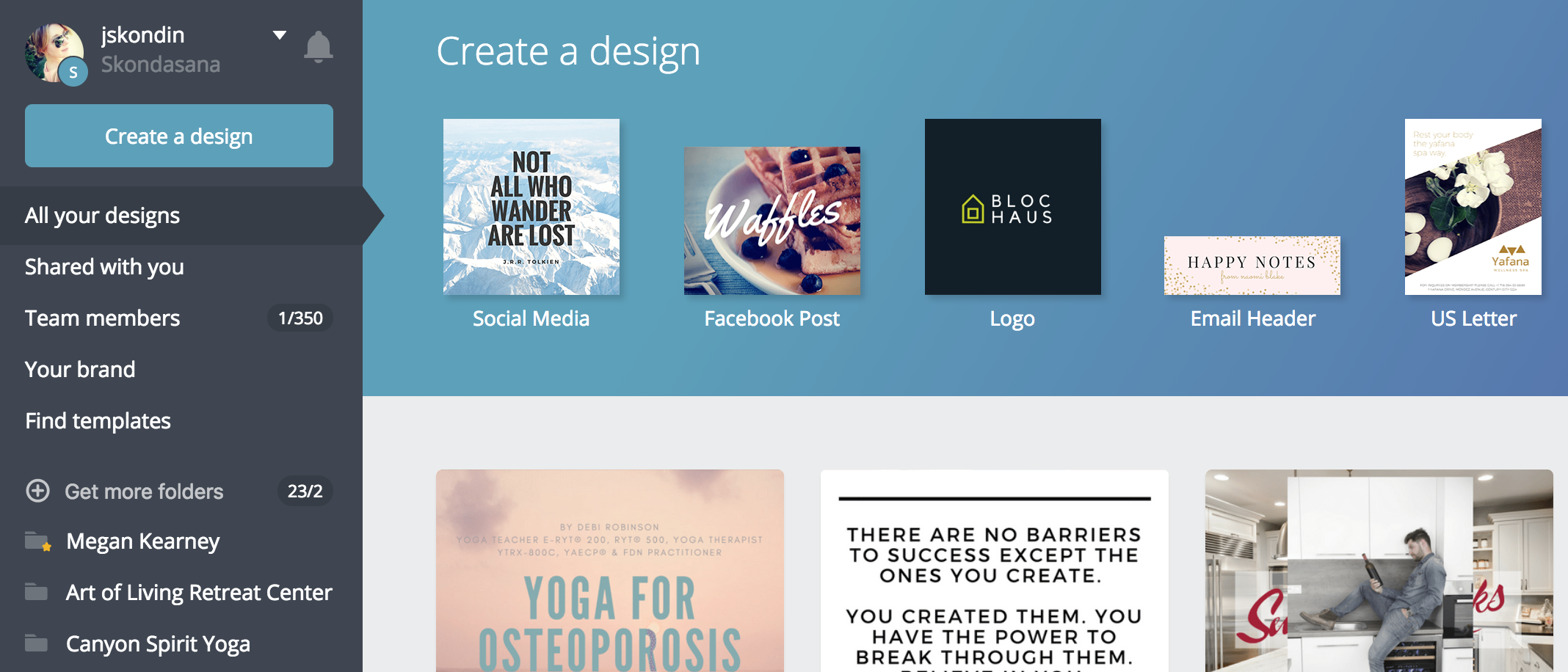 ---
I have the web browser extension for Grammarly. And as I'm typing this blog, it is editing spelling and making grammar recommendations. I love that it shows a little green dot if my copy is error free and a red dot if I need to go back and review something. This is essential for any professional!