Do you feel like your in a social media rut? Your posts aren't getting very much attention and you feel like it has become a chore? I feel this way sometimes, most social media marketers do. Then, I remind myself of the purpose of social media: It's to connect with people and share what is meaningful.
Here are 6 simple ways to spice up your social media:
1. Become a content curator. Start gathering content and save it for later. If you come across a quote, article, image you like, then save it! Take a screenshot, copy the link to your Notepad, use Evernote (my favorite) or save it to your phone or computer. Creating a library of posts that inspire you will give you plenty of content to use when you feel like you have nothing new to share.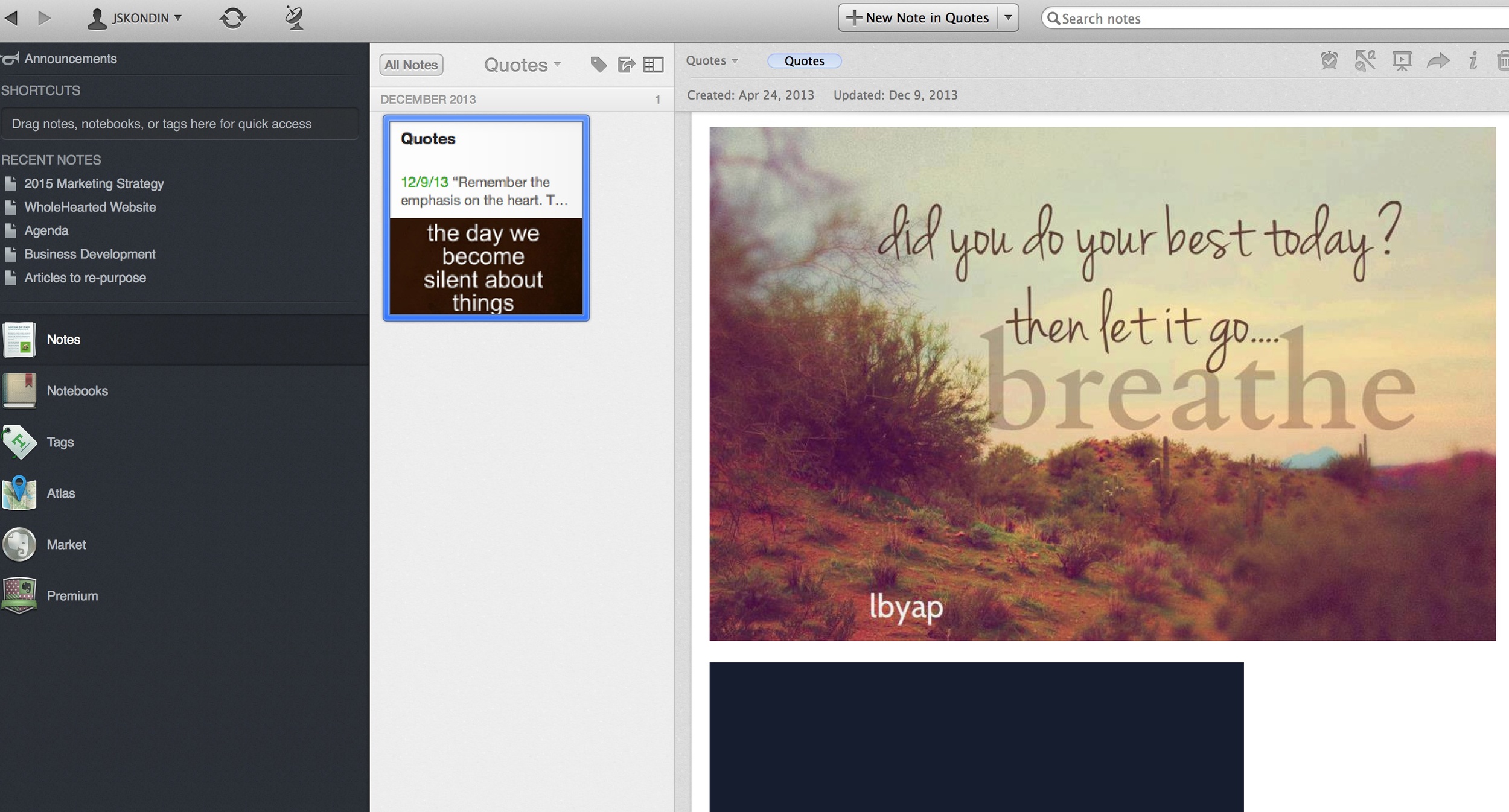 2. Create original, captivating work with Canva (for free!). I'm in love with Canva. I recently discovered this program online. It's free and easy to use. It's a simple drag-and-drop design program with a HUGE inventory of free images to use for creating social media posts, posters, book covers and so much more. Everything is pre-sized and formatted. You can even upload your own pictures and logo to create truly custom images.
3. Invite 'guests posters.' I love it when I see this. Invite your staff, friends, clients, followers to be a guest poster for a day or week! Check out @circ.om.navigate on Instagram. They are using a series of guest Instagrammers while the creator/founder is on extended travel. This is a beautiful example of how social media connects people! Just make sure to set clear marketing parameters and let your followers know in advance!
4. Market across channels – but honor the unique communication styles … and don't automate. I have seven social media channels: Facebook, Twitter, Instagram, Pinterest, LinkedIn, Tumblr, and G+ (oh, and I just joined StumbleUpon). I have a social media marketing plan the integrates all the channels, but I don't post the exact same things across each one. I write customized posts for Facebook, design images specifically for Instagram, use specific language and hashtags for Twitter and so on.
The audience on a particular channel uses it because they like that medium, it connects with them in a way that they understand and are inspired by. Make sure you are connecting in a way that is meaningful to them. Automating make make life simple, but it isn't as powerful as connecting with your authentic voice.
> TIP: Check out this infographic on what and when to post on social media.
> TIP: Use Klout to measure how your channels are doing. It's free and easy to set up!
5. Use Ads Manager on Facebook, not the "Boost Post" button. This is HUGE. It may seem simple to just click the "Boost Post" button and set your spending limit, but you will get waaaaay more bang for your buck by using the Ads Manager option. It'll take a little bit more time to set up, but you can customize your call to action, link directly to lead pages, and do some very targeted advertising.
6. Promote others! The law of karma: What you put out you get back. I've referenced at least six different users/programs in this article that I can highlight, tag, and tweet to when I promote this blog. This is what social media is all about – connecting and sharing. The greater the connection, the further your reach. Start by making a list of the users/businesses that you connect with daily and integrate them into your marketing plan. Watch your connections grow!
I hope this helps!
Best,
Jennifer "Skondasana" Skondin.
---
Jennifer Skondin has 15 years of experience specializing in marketing, communications and PR. In 2008 she re-discovered yoga and turned her attention and energy to teaching yoga and helping yoga studios and teachers find success through marketing and outreach.
She has worked with more than a dozen yoga teachers and studios. She has served on the board of directors for a yoga non-profit, worked as marketing director for sever multi-location yoga centers, has coached one-on-one with several yoga studio owners and teachers, produced a yoga festival, and more.
She loves to take her work on the road, with computer in tow and clients connected via Skype, she often finds herself working next to the ocean, whether it's the coast of Carmel, CA or the white sand beaches of Indonesia.
---
Organize your marketing plan, organize your year!